Extra Condensed No.2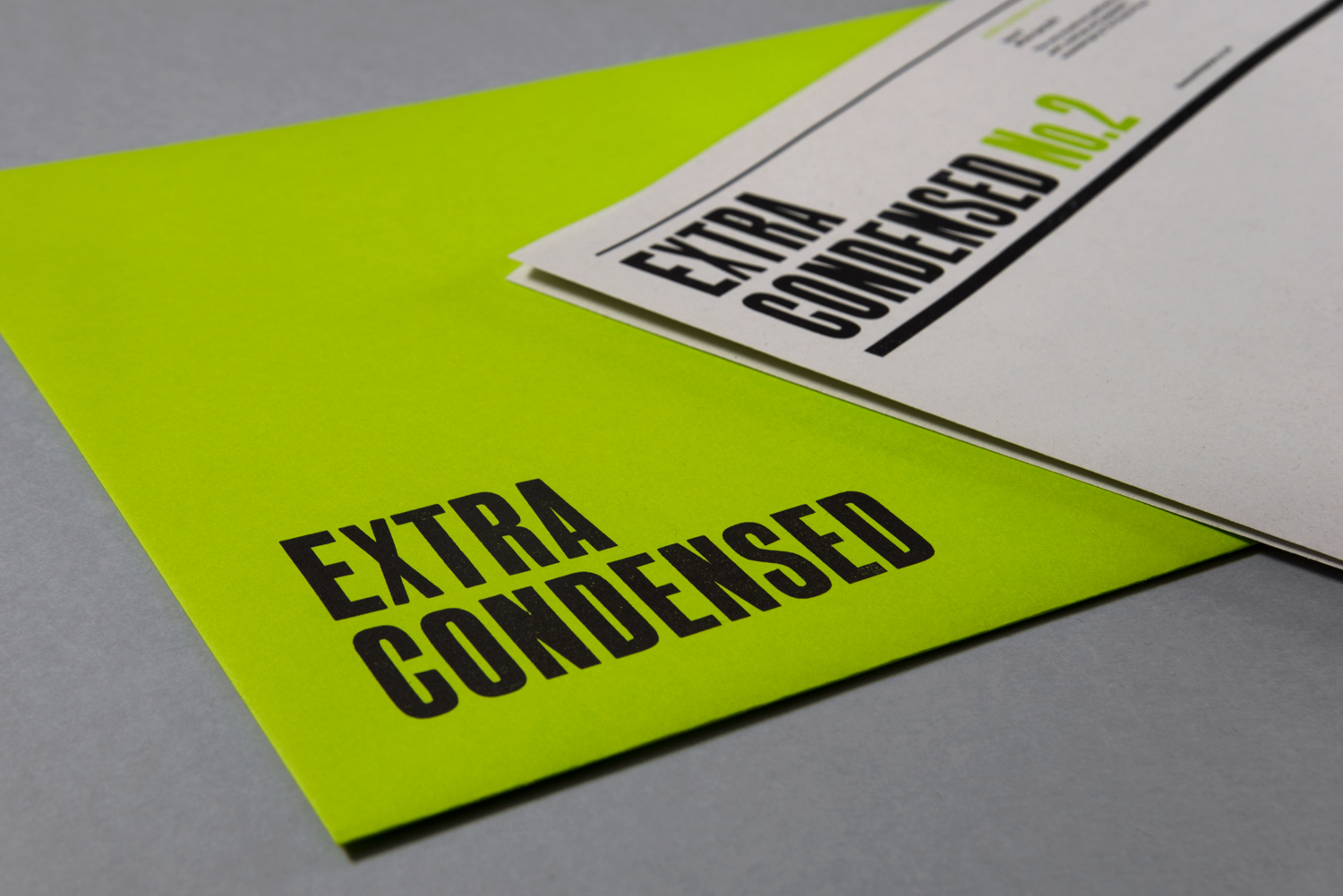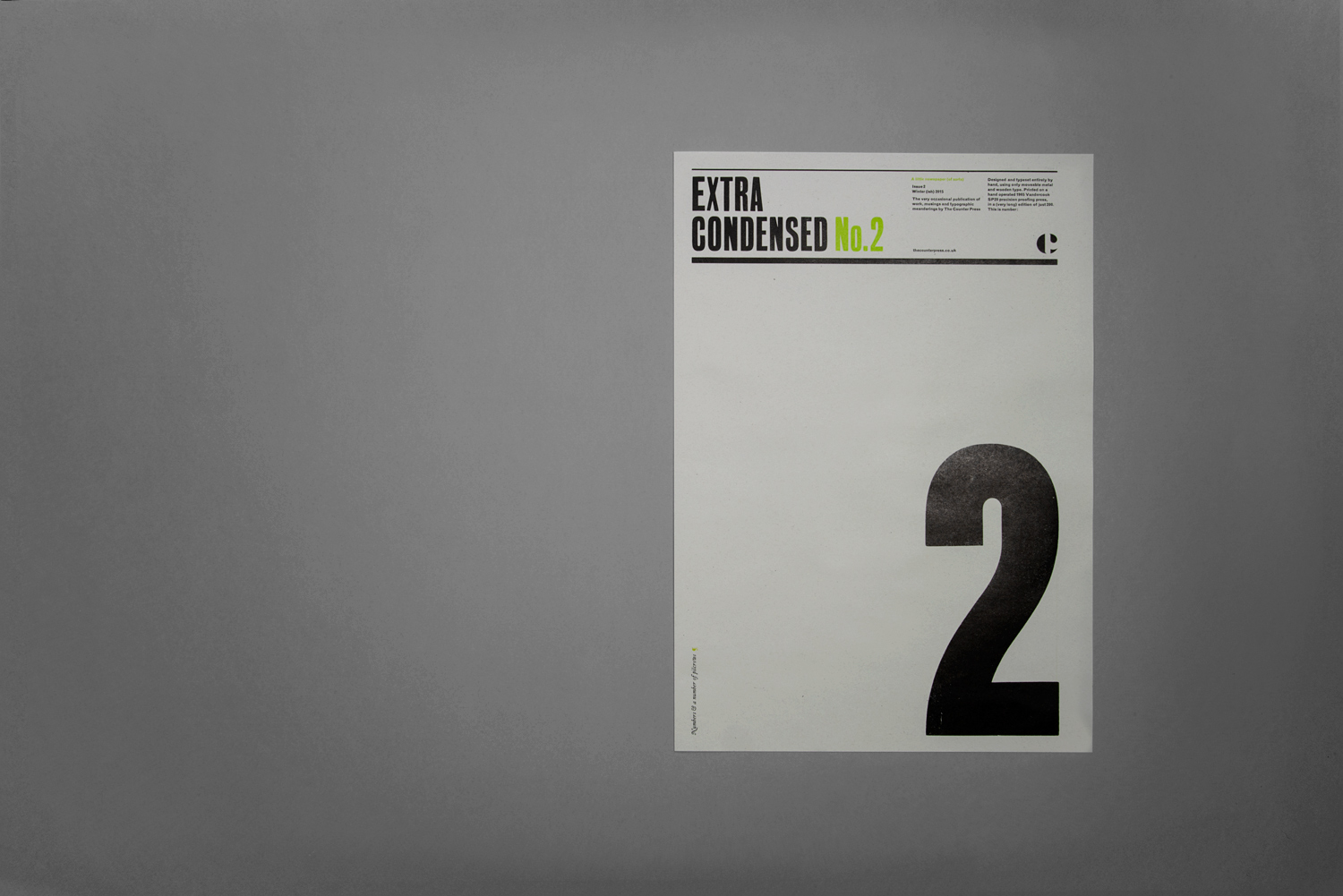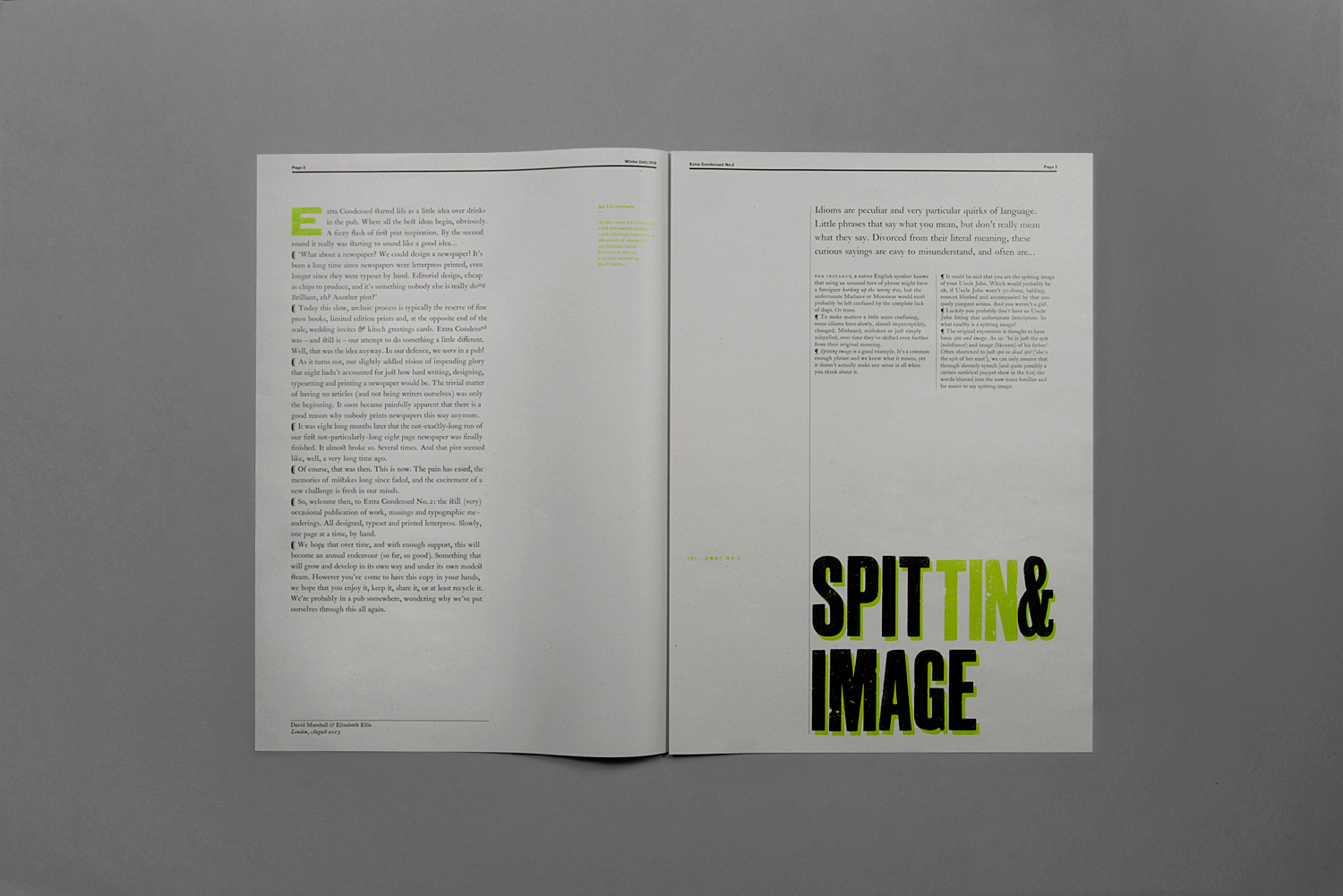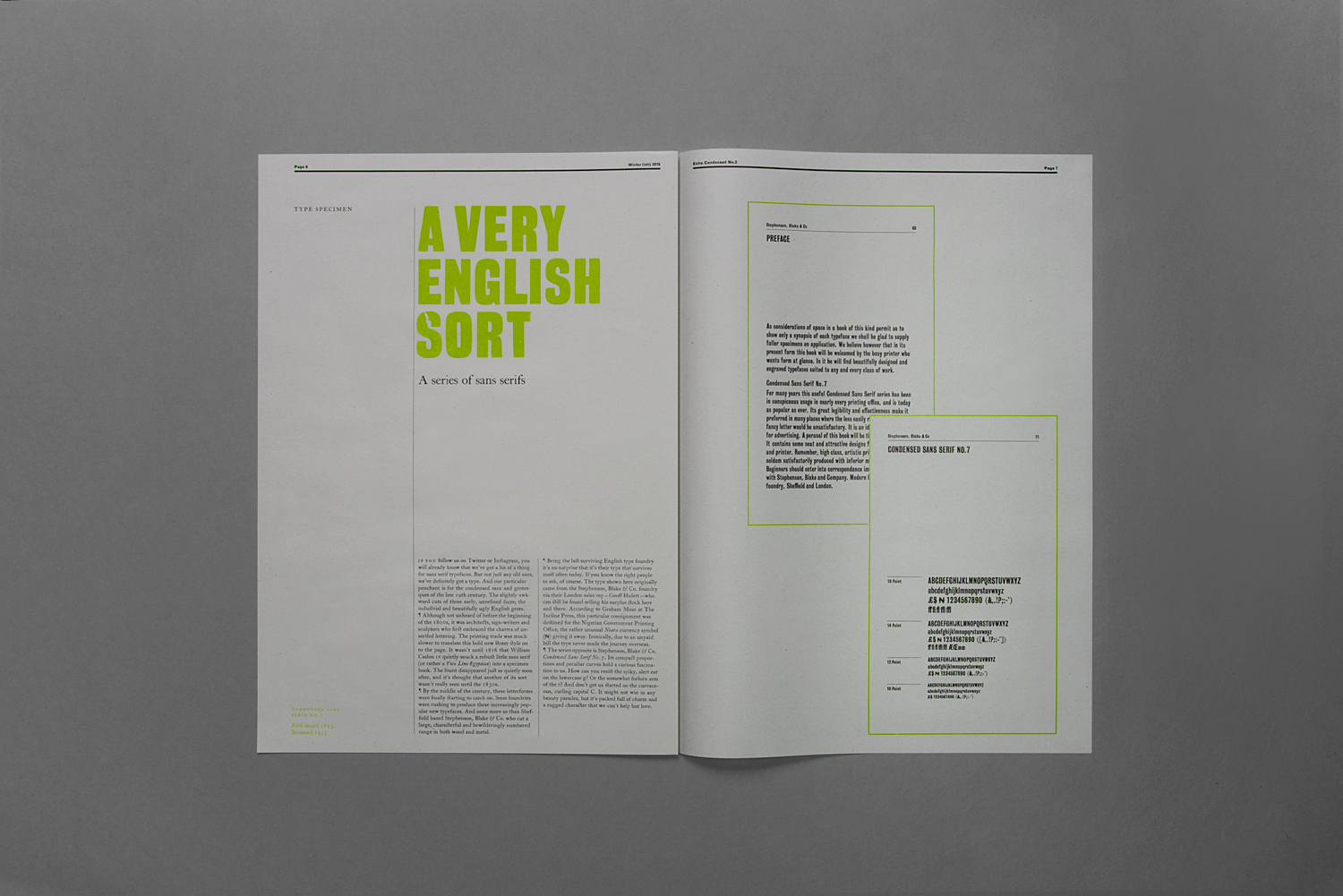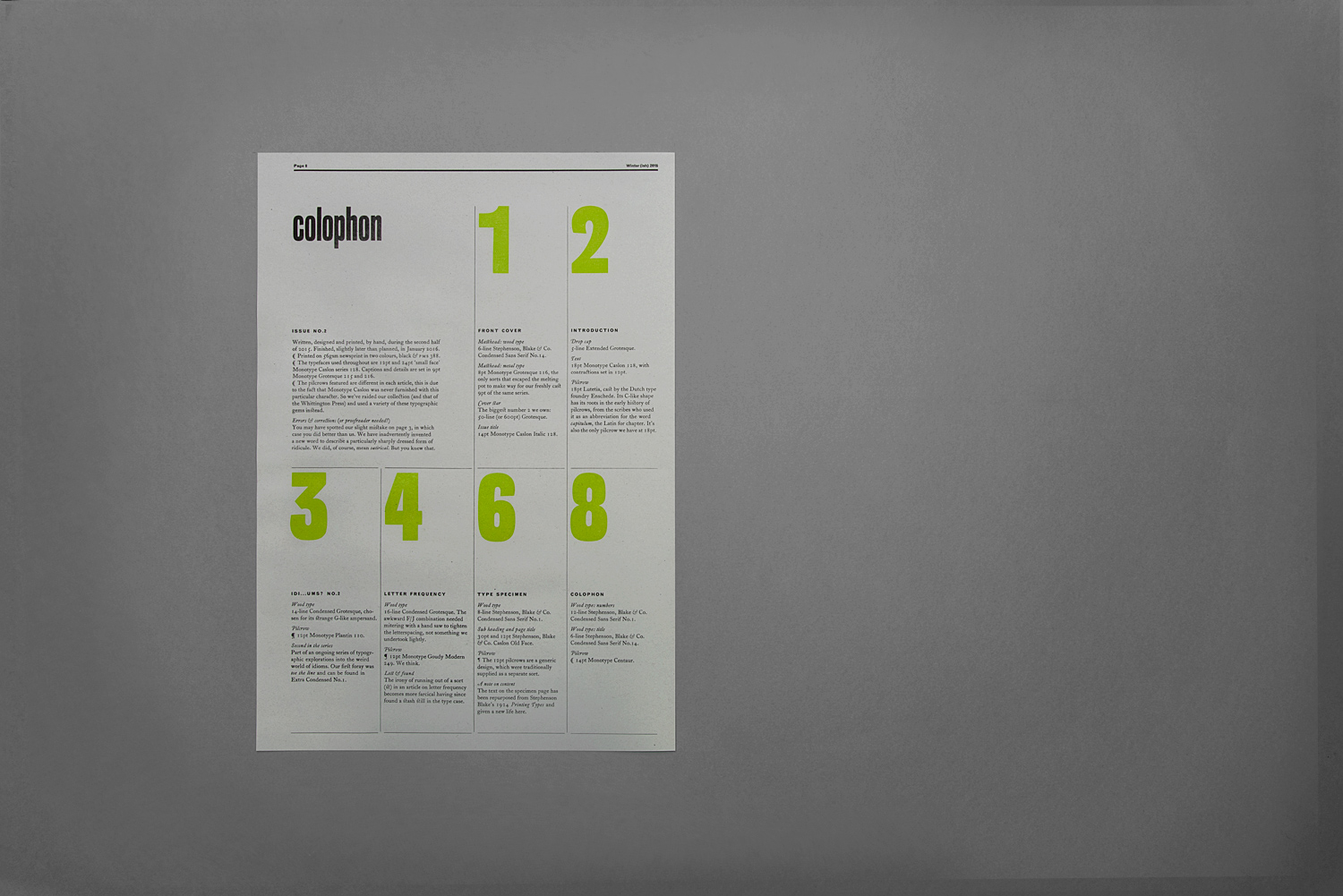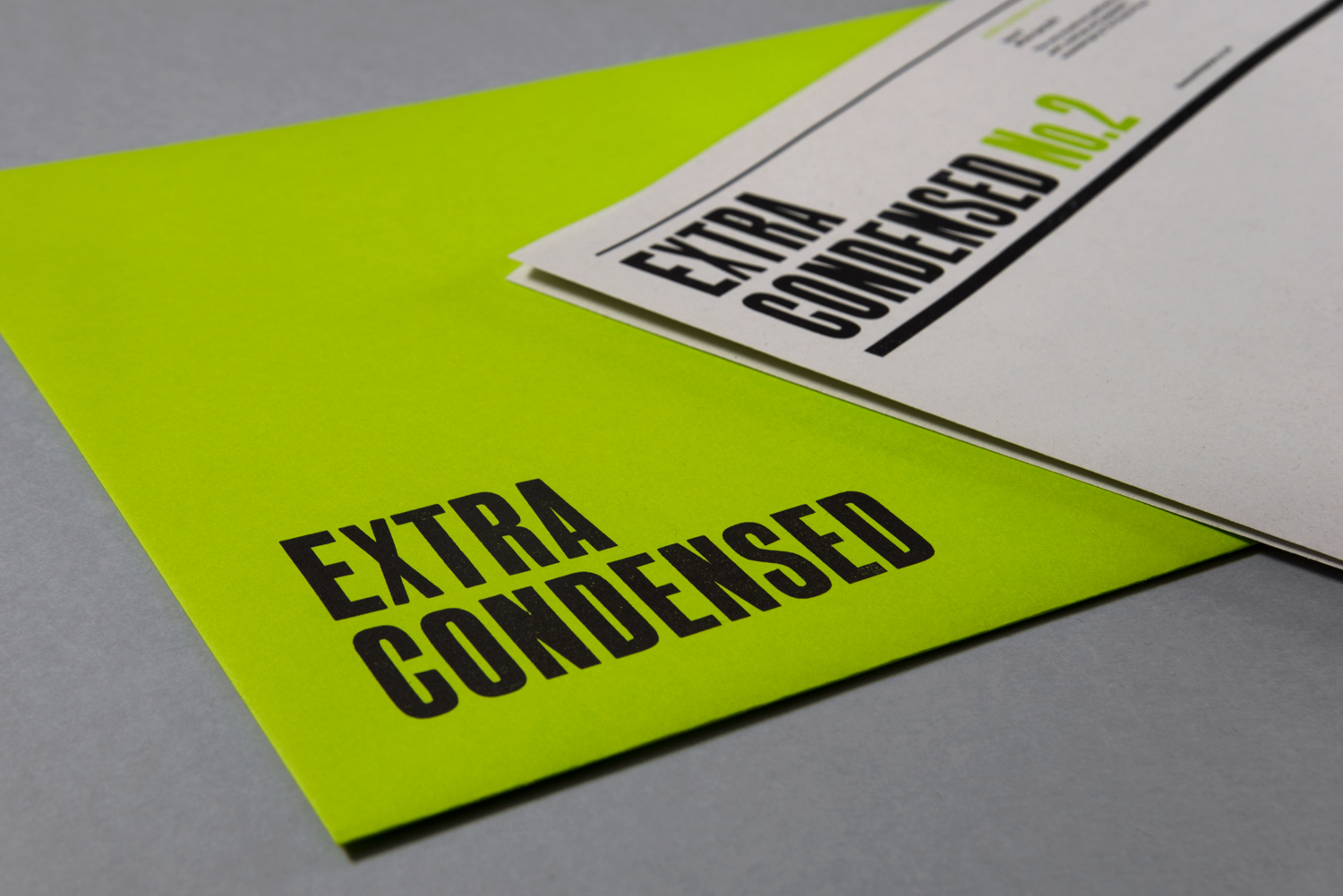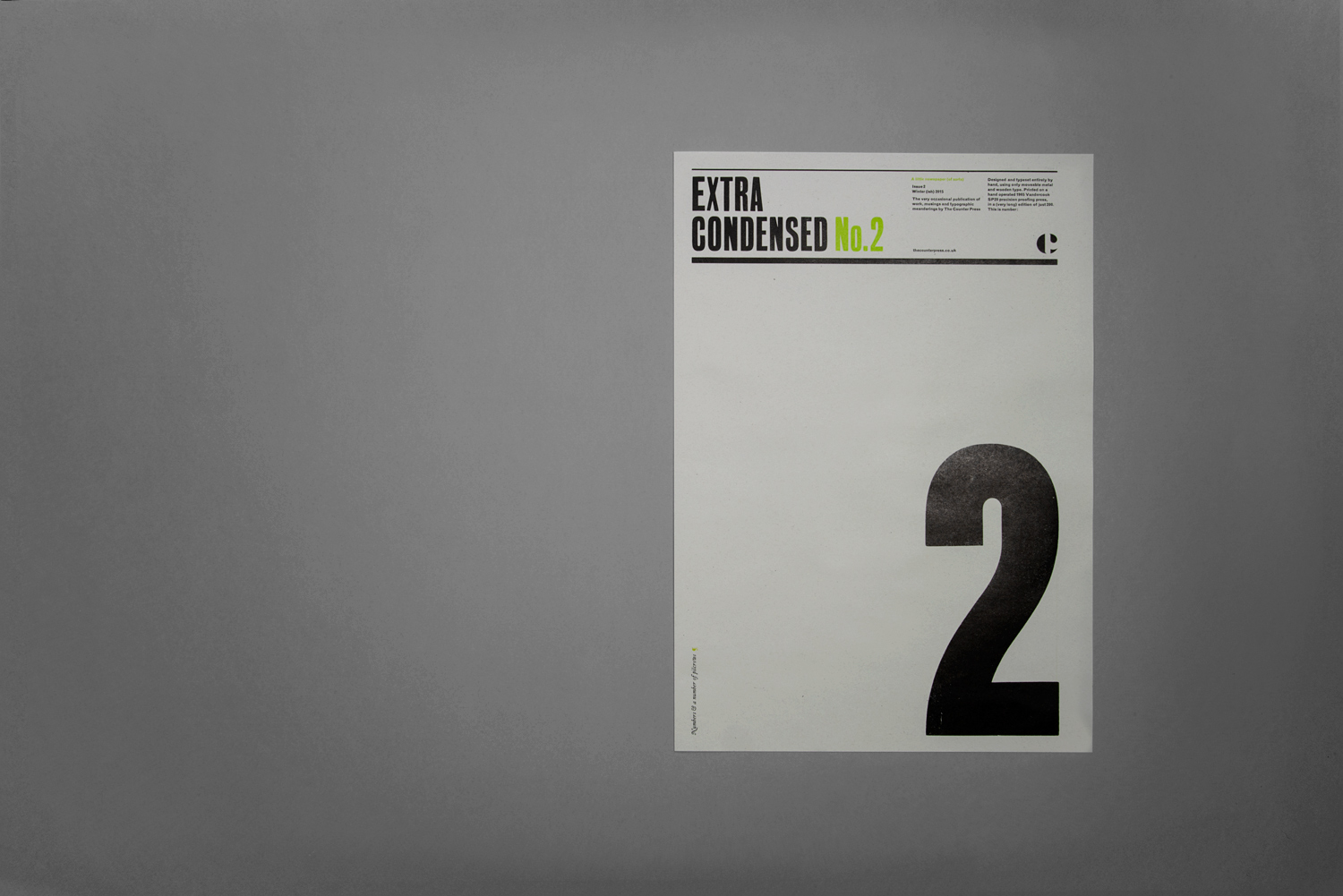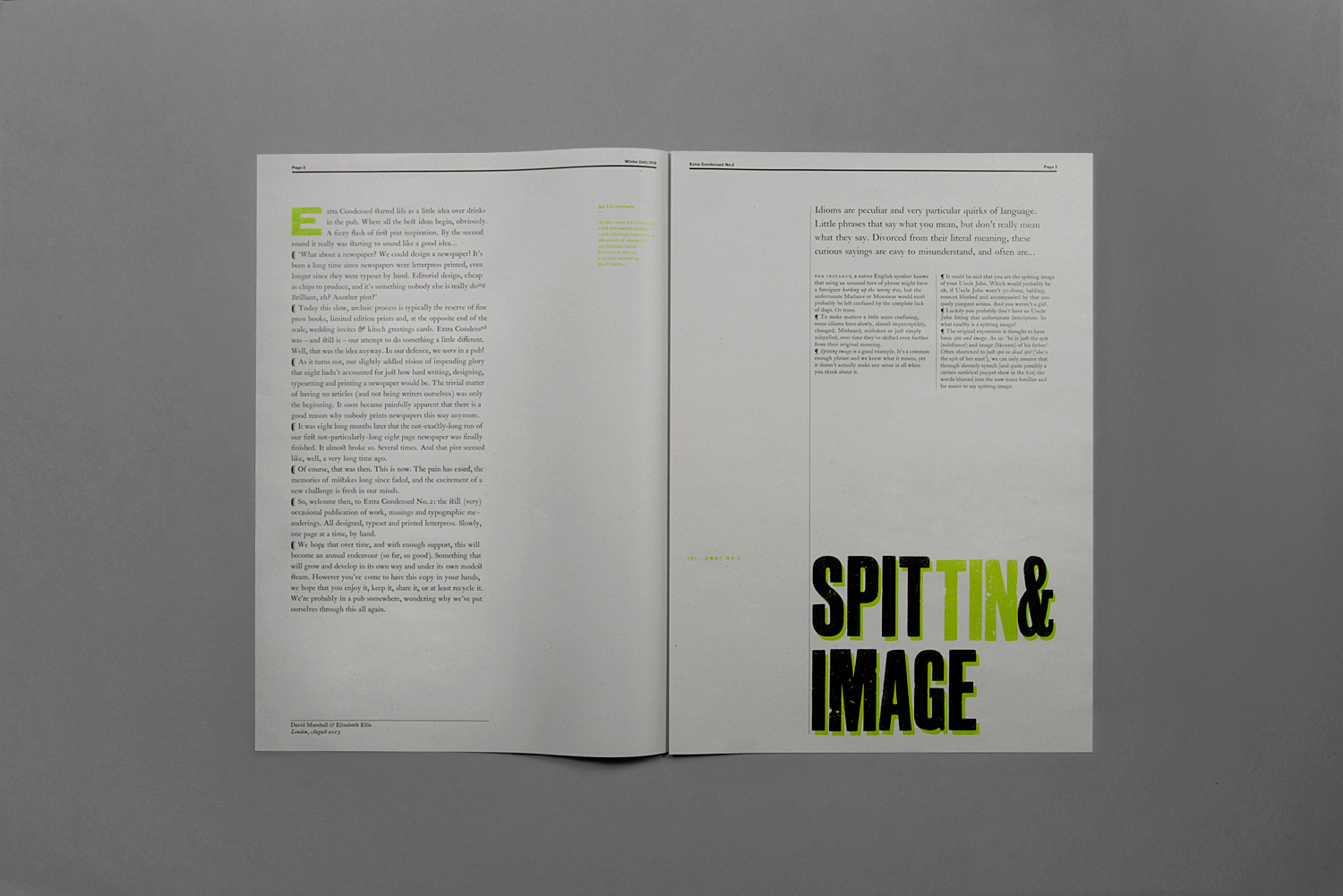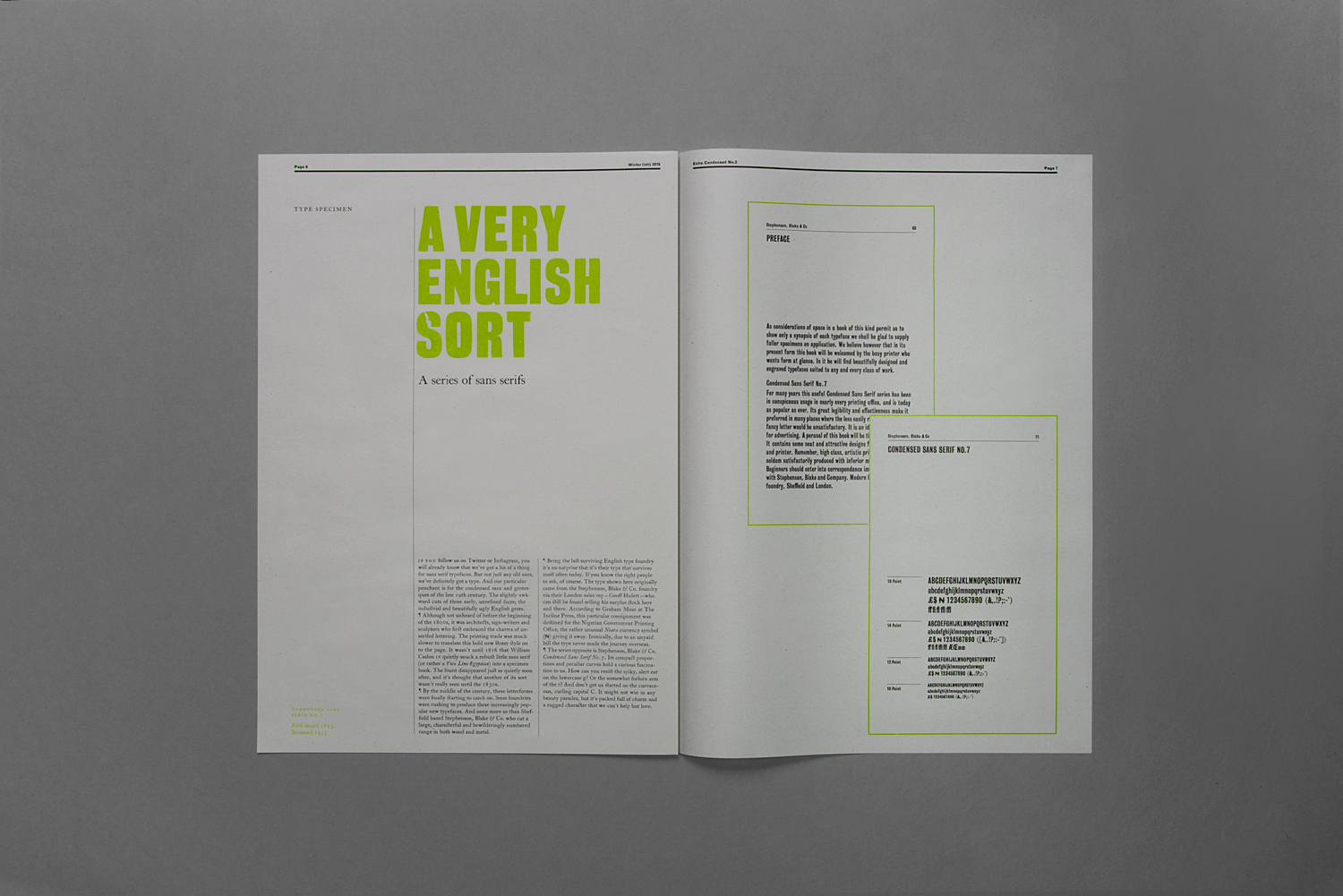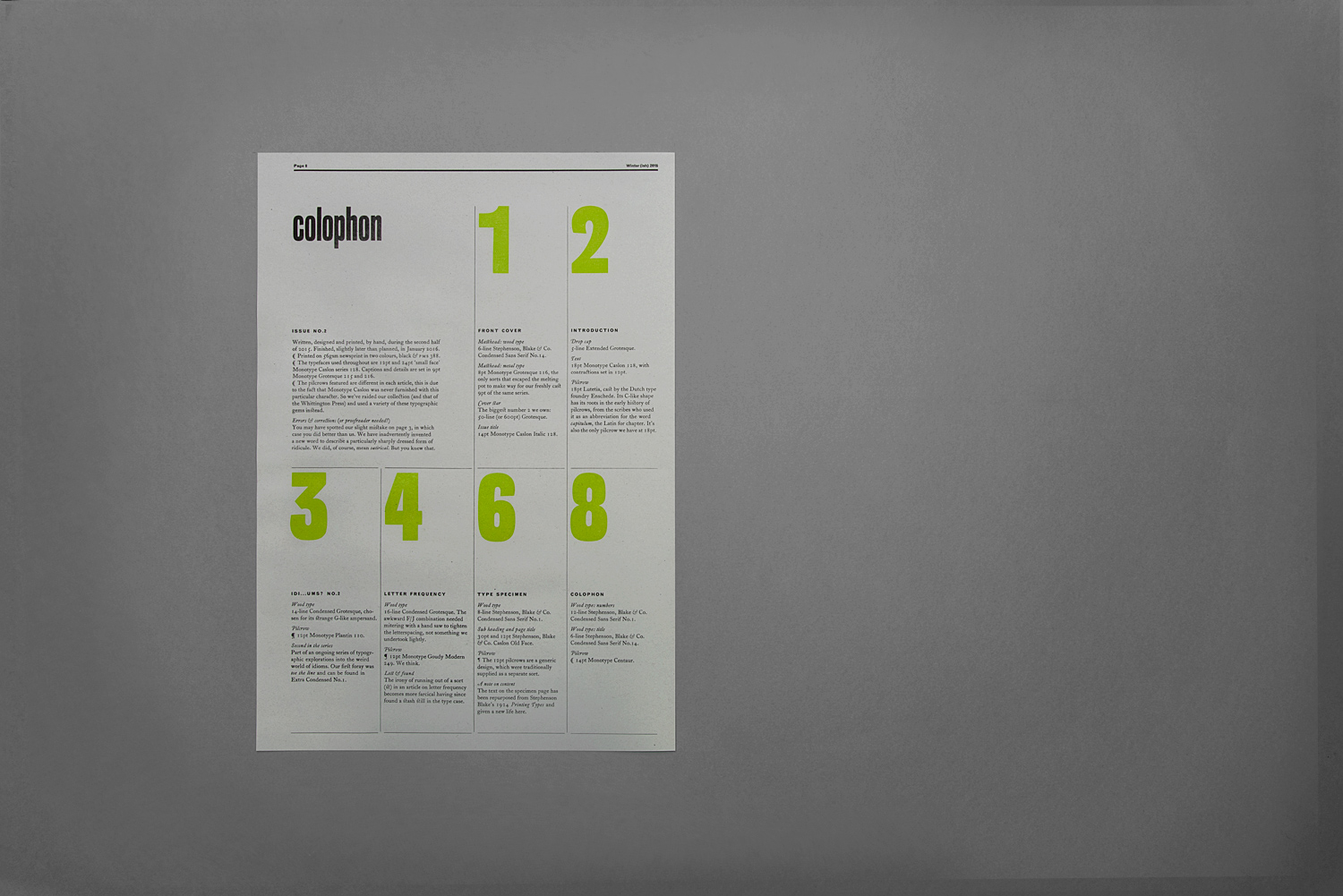 Extra Condensed No.2
Numbers & a number of pilcrows
Issue No.2 of Extra Condensed has a particularly numerical theme: from the origins of 'spitting image' to Stephenson Blake's charming San Serif No.7, via a wander through the peculiar world of letter frequency and the printing of issue No.1. Every article also features its own pilcrow, each taken from a different fount in our collection.
Written, designed, typeset and printed by hand in a limited edition of just 200 (although this still involved over 2250 hand pulled prints). Each issue is individually numbered and comes in a custom printed envelope.
Printed in black and bright green on newsprint.
304mm x 431mm (102 x 72 pica), 8 pages.
£12 + postage and packaging